>
>
Photography: The Mont Blanc massif through the eyes of Quentin Iglésis

Born in Chamonix in 1991, photographer Quentin Iglésis relentlessly paces up and down the Mont Blanc massif in search of the "decisive moment" which was so dear to Cartier-Bresson. Chamonix Sotheby's International Realty wanted to highlight the work of this mountain enthusiast, who agreed to share with us his journey and experience.
How did you discover photography?
Quentin Iglésis: "My father loved photography. He has always documented and made photo journals of all his trips for his own use. It was a real passion.
He had his first DSLR when I was in senior school. At the time we lived on Réunion Island, where we lived for three years, and I started to explore with the camera. I was able to immortalise beautiful scenery that I had never seen before.
It is this aspect of photography that pushed me onto this path and the idea of always going further in the search for more than a simple shot, by trying to tell a story every time."
What led you to make it your job?
Quentin Iglésis: "It's not something that I had initially considered as it was an environment which I knew nothing about! I knew of mountain photographers, but it's not a job I identified with.
Once back in Chamonix, I started taking my camera out with me on mountain routes, and I was able to bring back photos that I liked and that other people liked too. And then one day, a photographer who liked my worked asked me to replace him, following an injury, to work on the "Asics Beats the Sun" trail running race around Mont Blanc. That's how my career began."
Between orders and personal projects, what sort of work do you do as a photographer?
Quentin Iglésis: "I work on demand: when customers look for certain shots in the mountains, they contact me and I try to find or produce the shot. I also offer prints of my photos.
I am currently doing a lot of photo journalism on ultra-distance biking: 2,500km events that cross France, Belgium or the United Kingdom.
As part of the Ultra Trail du Mont-Blanc, I also covered the PTL (Petite Trotte à Léon) for a big watch brand that is launching its new product.
I do a lot of mountain sports (cycling, paragliding, mountaineering, trail running, climbing) and I try to do them with a camera to diversify and optimise my work."
What is your favourite location around Chamonix, the place you will never get tired of photographing?
Quentin Iglésis: "There is one place I particularly like: le Jardin de Talèfre, it's my favourite place. But it's changing a lot with global warming and it's not what it used to be."
As a photographer, how do you adapt to these changes?
Quentin Iglésis: "From a professional point of view, we try to find other solutions and look for better options. One aspect of our job is to try to document these phenomena."
How does your work stand out in the Mont Blanc massif, which has already been photographed from all angles?
Quentin Iglésis: "It takes a lot of thought before going into the mountains, to know how to immortalise a particular place. It also depends a lot on the light and on the subject.
Sometimes putting up a tent is enough, or having an ibex in the picture, or special conditions in the sky which gives you beautiful surprises. It's essentially a matter of detail: this is what makes the difference between a classic photo and a slightly more sought-after photo.
It is also by being on the ground, observing, looking for different points of view… the chance factor is important but it must be provoked."
What advice can you give to those who would like to learn about mountain photography?
Quentin Iglésis: "I'm going to give a tip from personal experience: I mainly learned photography from my mistakes. You have to get into the habit of going out with your camera to photograph the slightest little thing that you like or try to make a boring subject beautiful.
This is how you can progress, as well as by sharing your experience with others. But mistakes are very important because in the end they offer us a lot of freedom and open up many possibilities!"
What are your professional projects after the summer?
Quentin Iglésis: "The summer was very busy, so I'll take a few days off in September! I would then like to take more pictures of the deep sky at night, with stars and galaxies, because it really interests me. I'm also going to take photos of white water kayaking, so as to break the routine.
Eventually, I want to organise hiking-photography outings in the mountains around Chamonix to help people discover lesser-known places and allow them to bring back beautiful photographs."
Quentin Iglésis published a collection of his mountain photos soberly entitled "Chamonix Mont-Blanc" (text by Jean-Claude Legros), published by JME.
Discover the valley with the Chamonix Sotheby's International Realty team and benefit from personalised support for your project to sell or buy prestigious real estate.
The latest news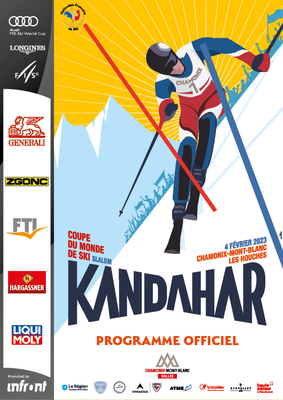 Chamonix Sotheby's International Realty: newsletter #1
Discover the new Chamonix Sotheby's International Realty newsletter. On the programme: Kandahar 2023, a focus on our partnership with Alpine Ski Racing and a guided tour of one of our exceptional properties: Chalet Freya in Argentière. Happy reading! Ski: the...
Read more